International Forensic Odontology Course, Denmark, Oct 17-21, 2016
Disaster Victim Identification
International Forensic Odontology Course, patronaged by IOFOS (International Organization for Forensic Odonto-Stomatology) October 17th to 21st 2016 organised by The Department of Forensic Medicine, Aarhus University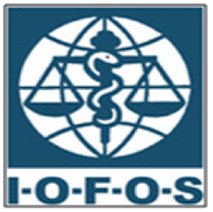 Panel of lecturers:

All lecturers have in depth experience within the forensic odontology field, including engagement in national and international DVI-operations

Sigrid Kvaal, BDS, Dr. Odont., Norway, University of Oslo

Sigridur Vigdisdottir, DDS, MS, Iceland, University of Reykjavik

Eva Borg, DDS, Ph.d., Sweden, University of Gothenburg and Swedish Armed Forces

Vilma Pinchi, DDS, Ph.d., Italy, University of Florence

Lene Warner Boel, MD, Ph.d., Denmark, Aarhus University

Alf Topp, Detective Inspector, Denmark, Forensic Unit -DVI Denmark, Danish National Police

Marie Louise Jørkov, MSci, Ph.d. Post.doc., Denmark, University of Copenhagen

Peter Thiis Knudsen, MD, Dep. Chief Forens. Pathologist, Denmark, University of Odense

Dorthe Arenholt Bindslev, DDS, Ph.d., Denmark, Aarhus University

Course organiser: Dorthe Arenholt Bindslev, DDS, Ph.d., professor (forensic odontology), certified specialist in orthodontics

Aarhus University, Denmark, Dept. of Forensic Medicine

Chief Dental Officer in the Danish DVI-team

Email: dbindslev@forens.au.dk

Co-organiser: Sigrid Kvaal, BDS, Dr. Odont., assoc. prof.

University of Oslo, Norway, Faculty of Dentistry, Institute of Clinical Dentistry

Chief Dental Officer in the Norwegian DVI-team

Email: s.i.kvaal@odont.uio.no

Location: Aarhus University, Department of Forensic Medicine, Palle Juul-Jensens Boulevard 99, DK-8200 Aarhus N, Phone: +45 87167500; Fax: +45 86125995

Email: forens@au.dk

Further information

and pre-registration: http://forensic.au.dk/#news-8469
With the patronage of IOFOS we welcome you to the international forensic odontology course Disaster Victim Identification in Aarhus, Denmark (Course Information). The 5-day course will take place October 17th to 21st 2016 at The Department of Forensic Medicine, Aarhus University, which is part of Aarhus University Hospital Skejby . The department of Forensic Medicine, University of Aarhus recently celebrated its 100-year anniversary. The present location in new buildings with all modern equipment was opened November 2007.
Lectures, exercises and hands-on sessions will be offered by internationally recognized teachers with in depth experience in forensic odontology and disaster victim identification.
The course is open for dentists with special interest in Forensic Odontology, with or without previous knowledge and/or experience in the field.
The course fee of 1000 Euros will cover the course, and include lunches, coffee/the breaks, 2 dinners and a social excursion. Hotel accommodation is not included.
Hotel reservation:
The following link to accommodations offered in the Aarhus-area may be used: Hotel search.  Please note that Aarhus University Hospital Skejby is located north of Aarhus City Center. There are frequent bus connections from the city center, bus and railway stations. You may contact the course organizers if you need advise/assistance to arrange your hotel accommodation dbindslev@forens.au.dk
Registration:
The number of participants is limited to 16. To pre-register please fill out the application form and mail to dbindslev@forens.au.dk  before September 16th, 2016.  When your application has been accepted you will receive information about billing. For final accept of participation a deposit will charged.
Location:
The Department of Forensic Medicine, Aarhus University, Denmark
Type:
Organiser:
Website:
click here
Dates:

17-10-2016

18-10-2016

19-10-2016

20-10-2016

21-10-2016

Duration:
5 days
Download Booking Form